Readers Interview: Sanjaye (Mauritius)
In order to create an online platform to exchange information between our readers, we've started with interviews with our readers.
They all work in sports, and therefore have experience to share with all of us.
---
Name: Sanjaye Goboodun
Country: Mauritius
Function within your sport organization:
1st Vice President NOC Mauritius
President National Olympic Academy
Co Chair Sport & Environment Commission
Secretary Mauritius Badminton Association
Current employer: Chemical Engineer
Most practiced sports in Mauritius: Football

1.How did you come involved in your sport organization, and what kind of tasks/functions do you have?
Well I started my sport life as a badminton athlete. Had to stop sport career due to academic studies and joined in again as technical official and administrator. Afterwards through various stages I got elected in the National Olympic Committee (NOC).
Within the badminton association I have to look over the secretarial aspects of the board meetings and office duties. At the NOC I am mainly responsible for promotion of Olympic values throughout our sporting realm.

2. What is the biggest challenge you currently have?
Our biggest challenge here is to provide athletes the needed environment for them to prosper. It is not always easy to have all complementary requirements that the sport organization /athletes need to succeed. There will always be some missing links and we, as administrators, have to manage with what we have and make thing happens.
3. People often underestimate being a volunteer working in sports management. What do you think are the most important characteristics for a volunteer responsible for sports administration?
I firmly believe that the most important aspect for us volunteers is to self questioned our commitment taken towards our sport organization.
Voluntarism is not imposed. It is a choice and in doing so we have to be committed. It doesn't take great men or women to do great things, just those who are greatly dedicated to doing them!
4. Does your sport organization make use of facebook, social media and websites ?
Unfortunately use of social media or websites is quite limited here in Mauritius. It's not that we don't have the necessary devices or know-how but we still need to be more organized, structured and professional in introducing these tools as a means of disseminating information and communication with our stakeholders.
5. Do you have any favorite sport management resources (books, films, magazines or websites?)
Resources and community of practice developed through the Olympic Solidarity MEMOS study (Executive Sports Management) that I have followed years back have greatly influenced my way of thinking on sport management.
6. What do you think are the most important characteristics for a volunteer responsible for sports administration?
Enthusiasm, Commitment and Values – based involvement.

7. How do companies and potential sponsors see your sport? And how does this affect your approach towards them?
Sport sponsorship is not so well developed in our country due to many factors such as – no tax rebate incentives from government, negative image of some sport federations, poor sponsorship marketing by sport leaders.
To approach sport sponsors we need firstly to ensure that our product i.e. our organization and/or the event, is 'clean'. Meaning that sponsors are willing to associate themselves with us. Secondly the way we present or sell the product is important. We should know how to ask and what to ask. Last but not least, we should clearly show the potential sponsor what they will benefit in partnering with our organization.
Unfortunately, sponsorship in our country is still dependant in personal contacts and familiarity bonds that members have with business leaders.
8. What do you consider as biggest threat for your sport, and why?
Biggest threat nowadays is to get youngsters interested in 'physical sports'. More and more we see our youngsters playing video games sports rather than actually practicing sports as a competitive activity.
Also for small country like Mauritius, an athlete has little professional career prospects and as such competitive sport practice does suffer.
9. Where do you see your sport in 10 years? Will you still be part of the organization?
We are doing our best to upgrade and develop our sport. We have to move and adapt to changing environment and provide athletes with their updated needs to ensure the continuity of the sport. I really wish to be still here in 10 years time or more to see our organization on top.
10. What else would you like to share with the online readers of www.sportmanagement.cc ?
Stay in touch with this link and share our common knowledge for the promotion of our sport organizations and in the interest of our athletes.
"Even if everyone says you don't stand a chance, don't give up your dreams".

28 Rules
We all have experienced Murphy's Law in our sports organization. You have either a big sport competition, seminar or trip, and a small thing happens, and sets off a whole chain of other problems and obstacles.
I personally do not believe in superstition, but I have mentioned "Murphy Law" in the past on numerous occasions. The best way to explain this law is like "Anything that can go wrong, will go wrong".
Well, recently I listened to a presentation of Peter Diamandis, who does not believe in such a law. In fact, he wrote 28 Rules who are too good not to share.

Read everyone of them, and just remember them next time you fall into a negative spiral.
If anything can go wrong, Fix It!!… to hell with Murphy!
When given a choice… take both!!
Multiple projects lead to multiple successes.
Start at the top, then work your way up.
Do it by the book… but be the author!
When forced to compromise, ask for more.
If you can't win, change the rules.
If you can't change the rules, then ignore them.
Perfection is not optional.
When faced without a challenge, make one.
"No" simply means begin again at one level higher.
Don't walk when you can run.
When in doubt: THINK!
Patience is a virtue, but persistence to the point of success is a blessing.
The squeaky wheel gets replaced.
The faster you move, the slower time passes, the longer you live.
The best way to predict the future is to create it yourself!
The ratio of something to nothing is infinite.
You get what you incentivize.
If you think it is impossible, then it is… for you.
An expert is someone who can tell you exactly how it can't be done.
The day before something is a breakthrough, it's a crazy idea.
If it were easy it would have been done already.
Without a target you'll miss it every time.
Fail early, fail often, fail forward!
If you can't measure it, you can't improve it.
The world's most precious resource is the persistent and passionate human mind.
Bureaucracy is an obstacle to conquer with persistence, confidence and a bulldozer when necessary.
The biggest sportmanagement mistake in small organizations
I am sure that you recognize this: A motivated group of people, most of the time headed by an amateur coach (=passionate sports lover), who runs a sports organization like a club, an after-school program or a community sports project. It always starts with just having fun, and then suddenly you want to enter a competition, travel abroad with your athletes, or perhaps affiliate to a national governing body to become eligible for funding.
You then realize that you need to have your documents (constitution, member administration, strategic plan) in order, and operate like a 'real' organization. The stress is reaching higher levels, because obviously there is a deadline (to travel, to enter a competition or to send your application for subsidy).
So what do you do?
What I see happening all the time, is that people reach to former athletes in that same sport. Athletes are asked to get on board, and assume the position of president, secretary or worst case the treasurer.
"It's like asking a car mechanic to get in the board of a racecar team"
I am sure that majority of the car mechanics (with all respect) do not have a clue of management.
The fact that a former athlete had a good career on the field, does not mean that he/she has the ability to work with numbers, think strategically or do the marketing of your sports organization.
It would be of course tremendous if you can get an athlete who also have the most important characteristics of a sports administrator, but what are the chances?
There is one situation though, where it would be excellent to have a former athlete in your team. Situations where you need (public) attention for your sports or event, are ideal to attract former athletes. So you are not using any of his/her theoretical knowledge, but you are benefitting from his already established positive image. I consider this more as a temporary task, than a longterm decision in favor or the growth of your sports organization.
What do you think? Do you see any other big mistakes in sports management? I would appreciate it if you could share them in the comment section below.
Make your goals S.M.A.R.T !
If you are part of a sport organization, you are probably participating in meetings. I want to ask you to analyze the next couple of meetings you attend, and count the number of ideas that are being brought forward. We all have ideas about how the development of our athlete, team, club, association or federation should take place, but one idea is definitely better than the other.
Goals often start with brainstorming. This is not always necessary, but it stimulates the interaction between your colleagues. Basically there is only one rule with brainstorming, and that is that as long as everybody stays within the topic "there are no limitations to the ideas". You just shoot off any idea, and do not allow small thinking taking over. It is fun, and one impossible idea will lead to another, which may seem more realistic to achieve.
But what is next? Your sports organization has a good idea, but how do you make it really happen?
What happens a lot is that a commission is installed to realize the goal or project. But then people get busy with their daily lives, don't have the time for this idea or perhaps blame others for not having followed up on the goal…..does this looks familiar?
In my opinion this is lack of making the goals S.M.A.R.T. ( introduced by G. T. Doran 1981)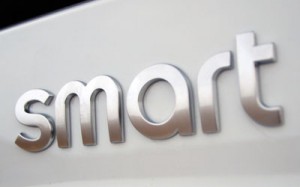 SMART stands for Specific, Measurable, Attainable, Relevant and Time-sensitive.
I will explain SMART goals with the example of a sport organization aiming to get a sponsor. Don't make the common mistake by asking a student to make a marketing plan, or start sending sponsor requests immediately!
My advice to you is to start asking yourself the following questions:
Is your goal SPECIFIC?
What do you want to accomplish with a sponsor? What kind of sponsor do you want. Do you only aim for financial sponsoring, or would Value in Kind, give you the same benefits? What kind of business areas will you target for this sponsor and why? If you have specific answers on these questions you can move to the next aspect.
Is your goal MEASURABLE?
If you do not make your goal measurable, you will never know whether you are making progress towards the successful completion of your goal.
What sponsor budget are you aiming for? Would you also take two smaller sponsors for 50% of the budget? How big/popular should the sponsoring organization be? Regional, national or international orientated?
What time frame will you set to get appointments with potential sponsors? How many people from your sportorganization will be involved?
Is your goal ATTAINABLE?
For small sportorganizations with perhaps 20-30 young kids, it would not be attainable (realisitic) to aim for a million dollar sponsorship deal.
On the other hand, if that same small sportorganization, already has a couple of sponsors giving each one hundred thousand dollars, it may be much more realistic to get a one million dollar sponsor.
Another example is that if your sponsor commission consists out of business people with the right contacts, the goal of getting a sponsor is much closer.
So the context of your situation here is the key factor. Your most important question is "how can the goal be accomplished?".
It is important to take some time and ask yourself how close you are to getting to your goal.
Is your goal RELEVANT?
Relevant goals are connected with other goals in your sport organization. This is of course always the case with money, but sometimes the time is simply not right to approach potential sponsors.
Or sometimes the people chosen within your organization to get the sponsors are not relevant? Don't choose only the volunteers, who perhaps don't have the slightest idea (or background) about sponsorships and marketing. They will organize the same dreadful carwash, fundraising barbeque or perhaps lottery.
Is your goal TIME-sensitive?
If you aim to win a medal at the Olympics with your team, you automatically have a deadline for the coming Olympic Games (RIO2016).
You should set deadlines for all projects, ideas and goals within your sport organization. If you want to get a sponsor, you could set your deadline in 10 months, and then break this down in monthly subgoals.
There is of course much more to getting sponsors, but if you make it a habit, to start with making your goals/projects SMART, you will be ahead of 90% of the others in sports.
Readers Interview: Nahid Karimi (Iran)
In order to create an online platform to exchange information between our readers, we've started with interviews with our readers.
They all work in sports, and therefore have experience to share with all of us.
---
Name:        Nahid Karimi
Country:    Iran
Function within your sport organization: Project Officer Development for Olympic Solidarity Programs
Current employer: Olympic Committee of Iran
Most practiced male sport for men: Football
for women:Martial Art,s Shooting, Archery and Football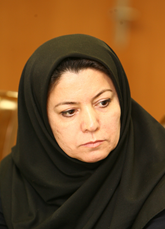 1.How did you come involved in your sport organization, and what kind of tasks/functions do you have?
I got involved by my husband at first about 16 years ago. I worked in different NOC's departments and for the past 12 years I have been working in Olympic Solidarity department.

2. What is the biggest challenge you currently have?
Changing the sports managerial positions repeatedly within a short period of time.
3. People often underestimate being a volunteer working in sports management. What do you think are the most important characteristics for a volunteer responsible for sports administration?
Necessary knowledge about that specific field in sport as well as enough motivation and interest.
4. Does your sport organization make use of facebook, social media and websites ?
We make use of social media and websites. Our public relations department is mainly involved. Our websites is linked with major sport bodies of the country.
 5. Do you have any favorite sport management resources (books, films, magazines or websites?)
Yes, books, films, and websites. We have a rich Sport Library in the National Olympic Academy of IR.IRAN
6. What is your most memorable moment in Sports?
When I conducted an O.S. Sport Administration Course for NOC's Tajikistan 1999.

7.  How do companies and potential sponsors see your sport? And how does this affect your approach towards them?
They don't have great interest to cooperate with us, because we have not made enough effort to present our products. We shall raise our knowledge in marketing and try harder to make known the values and benefits of our OSO.
8. What do you consider as biggest threat for your sport, and why?
Putting the sports officials who are not aware of sport management in key managerial position.
9. Where do you see your sport in 10 years? Will you still be part of the organization?
Considering the large number of knowledgeable interested persons who are active in sport area in our country, we can anticipate a bright future. Yes, I still be part of the organization
 10. What else would you like to share with the online readers of www.sportmanagement.cc ?
I believe that threats and short-comings will often give rise to greater effort by those interested individual in sport this issue was experienced in women sport of our country.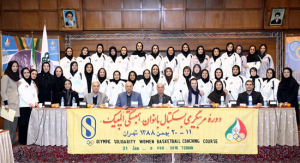 10 Management lessons from the Olympics
During the beginning of August I attended the Olympic Games in London, which were my second Olympics. My first experience were four years ago in Beijing (China), which ended like a nightmare as our best athlete was disqualified on the 200m, and therefore lost his silver medal. After a week he got the medal from the USA runner who didn't feel that he deserved the medal.
If you want to know more about this story you can watch this short video. It is an experience that I will never forget in my life.
Obviously there are millions invested in the Games, and as such it is one of the most professional events that you'll ever see. My attendance at the London Games gave me the possibility to:
analyze different aspects of the Olympic Games and
compare it with other (inter)national events that I attended as part of my profession.
Looking back I would like to share the following 10 points, which are valuable for any sport organization to think about.
1. Re-evaluate your logo
You can divide the people taking pictures during the Olympics in three general groups:
it is either with an athlete
during a competition
it is standing next to the Olympic Rings
I was wondering what exactly the reason is for people to take pictures with the brand. They were definitely not taking pictures with the Coca-Cola or McDonalds logos, so that got me thinking!
The following reasons are possible:
People want to have proof that they were really at the Olympics
People identify with the brand and the Olympic philosophy
The scarcity of the visibility of the rings gives the Olympic logo more value compared to other logos
Without really knowing the reason, it is a fact that the rings are one of the most recognized brands in the world. At the Olympics of 1932 (Los Angeles) the rings were used for the first time. So this brand has been gaining popularity over the last 70 years!
Now what can you take from this for your own sport organization? Re-evaluate your logo (as part of your brand) and ask yourself whether it stands for something. Is it a lot of clutter with many colors, or is it simple and modern?
The most important aspect is that it should be recognizable, and you should use it everywhere……on your letters, in your emails, on your flyers, press releases…EVERYWHERE!
Can you imagine how powerful your sports and organization would be if people would feel so attracted to your logo, that they want to take their picture with it?
2. Educate your volunteers
As I already pointed out in this other article, Sports really cannot do without volunteers. This goes for every level, so also at the Olympic level. Everytime you work with volunteers, you should focus on
Quantity (how many volunteers do you need to recruit?)
Quality (what capacities do you need?)
In small sport organizations it tends to be very difficult to get enough volunteers, which is a guarantee. On the other hand the volunteers that you may get for your organization lack the skills or the motivation.
The London Olympics truly have done an excellent job with the recruitment of their volunteers (more than 12.000). Not only represented the volunteers a wide range of different cultures. They also showed sincere hospitality, and commitment to their (boring) jobs. Can you imagine standing hours in the subway ("the tube"), asking people to take the stairs? Or at night, standing on the side of the road with thousands of people passing by, and saying "thanks for coming, and safe trip back".
The spirit of the volunteers was truly amazing, and it has already become a tradition that during the Olympic closing ceremony, there is a special segment dedicated to the volunteers.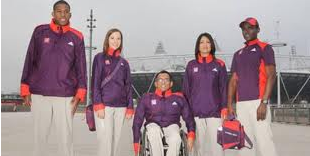 Our lesson: Invest time in your volunteers. Organize informational workshops, where you get everybody on the same page, and also create a teamspirit. It doesn't matter how big/small your sport event is. What matters is that your volunteers are of vital influence in the experience of your visitors/supporters.
3. Expect the unexpected
On two separate occasions I was witness of the police handcuffing somebody in the crowd and taking him away. You can imagine that all the Olympic venues are heavily secured with policemen, soldiers and also undercover security. Although you prepare for months or years in advance, there will always be incidents that you didn't prepare for. You therefore need a calamity plan, and more important inform your volunteers that they should "Expect the unexpected!"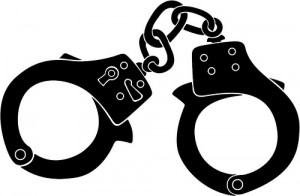 Whatever happens, the show must go on, so be prepared for rain, electricity loss, injuries, vandalism, aggressiveness, drugs/alcohol abuse etcetera…
4. People will always complain
One of the most important characteristics of a successful sports managers is the ability to deal with people. And wherever you are, people with their different characteristics will act differently.
During the Olympics, I was fortunate enough to have access to the VIP stands, together with high ranked Olympic officials and politicians. Surprisingly on numerous occasions I saw VIP's acting like spoiled children, shouting at volunteers who were simply doing their job. You wouldn't think that these were VIPs…simply embarrassing!
The lesson here for me is, that at my local sport events I am prepared that I will get complaints, and that I should instruct and educate my volunteers how to handle these. There are VIP's though that I need to monitor closely (like my sponsors) …BUT ONLY TO A CERTAIN EXTENT.
If my sponsor expects me to treat him (or her) as a spoiled little brat, I will not do it! Even if this means that I will lose the sponsorship!
We need to stick to our standards, and can always use the words "Sorry Sir/Madam, I accept that our organization is not perfect but today this is the best we can do for you"
5. Do not over communicate only your own successes
As a spectator at the Olympics it if impossible to follow all 26 sports at the same time. That is the reason why I went to bed with the Olympic news on the TV, and also woke up with the same TV Channel.
One of the negative aspects of the local broadcasters was the fact that the focus was primarily on the "Team GB", and now and then on the other countries. So in my personal opinion they over communicated their own athletes, and even only the winners. I saw the Men GB Basketball play, who lost 80% of their matches. Remarkably this team was never mentioned on the TV.
So my advise to you, whenever you host a sport event, is to give all participants a platform of communication. Every athlete, winners AND losers, should get a bit of the limelight.
6. Be flexible to adapt
One of the main problems during the Games were the sales of the event tickets. The organizers decided to only sell tickets online, and ONLY for the British !!
The fans from abroad were doomed to an official Ticket Reseller, who on it's turn was depending again on the daily availability of tickets from the Organizers. There were no ticketboxes at the venues open for the public.
The result of this were empty seats at the competitions, and people complaining that they couldn't purchase tickets.
I believe that the reason for this policy was to prevent illegal ticket sales, but it went over the top. If you had a spare ticket, you were not allowed to sell this at the gate, and people were not even allowed to hold up a sign saying "NEED 1 Ticket".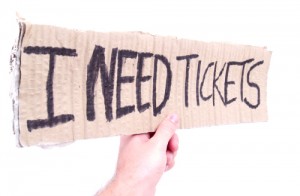 Obviously the ticketing system is a huge and very complicated system, but I think that the wishes of the fans were not considered enough.
So the lesson here is, that you should run through your event from the view of a spectator. How would they experience the parking facilities, the bathrooms, the seats or the waiting lines at the bar?
7. Remember gender equity
It is hard to believe, but the 2012 Olympics were the first ones where women were allowed to participate in ALL sport events. Boxing for woman was the last one to be added to the program.
The statistics are amazing: Two thirds of the gold medals won by Team USA, were won by women. The American women did not stand alone in leading their countries to the top of the medal tables. Women from China and Russia (#2 and #3 behind the U.S. in the total medal count), also took home more medals than their male counterparts.
Take a look at your organization. Do you have female referees, administrators or security personnel?
You can read this article I wrote about woman in sports.
8. Everybody defines his or her own success
Were these Olympics a success? You bet they were!
But I say this based on my own criteria. If London expected a huge economic impact during the 3 weeks, than reports say that it was not a success.
So everybody will rate the Olympics differently. I am sure that there are many athletes who had a successful event, simply because they improved their personal record…or perhaps just because they were there !
My advise to you is to define your goals (performance indicators) as you are preparing your sports event. How can you satisfy the atletes? How many spectators do you want? Do you want to make a profit? What media do you want to cover your event? Do you want an increase on your website or facebook page?
9. Don't underestimate the politics
During my work in sport management, I frequently heard that "Sports is the best school for politics". Although I don't consider myself a politician, I totally agree with this aspect. I know for a fact that in the same VIP box I spoke about above, many sport-political conversations took place, business deals were negotiated and political relationships were build.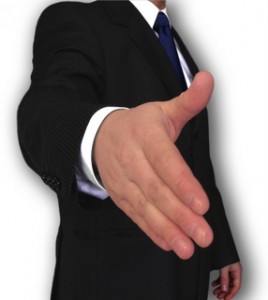 It is a must that as a sports administrator you understand the rules of politics. Board decisions need to have support, and here and there you need to lobby to get decisions and policies approved.
In fact, before I left for the Olympics I found myself in a situation that I had to go on national television to contradict a declaration made by our Prime Minister.
Sports should basically not be mixed with politics, but that doesn't mean that political games are no part of sport management!
I emailed our email subscribers about politics and sports, and some of them responded with the following tips/views:
Always take time to meticulously manage the relations between the government of the day and the broader national sport development process. (Keith J.)
Don't be too friendly with any one politician as an athlete or be seen regularly with one. They will use this to their advantage and associate you with them. (Cheryl R.S.)
I believe as per theory: Sports and Politics should not be mixed. But in all practicality it will be next to impossible. Both Sports and Politics attracts the most attention every where as every one seems to understand and can relate to it more easily. (Devjeet C.)
"Do not mix sports with politics !". Sports is based on respect and adherence to rules, as well as fair play, which unfortunately are quite alien in politics. (Kok C.)
Use politics techniques in order to promote your sport! (Lakis A.)
I agree that politics and sport must never mix. However, "who pays the piper calls the tune." Only if Sports can become independent then the politician ill not get involved. These situations only happen in our third world countries where sport ministers look for opportunities to make press release since they do oohing to promote sports. (Mushtaque M.)
Restrictions to participate in political activities must be clearly spelled out in rules and regulations. This applies to any other anticipatory 'unsporting' actions. In Mauritius, politics is mentioned in our Athletics rules and regulations. (Raj M.)
I think small islands all try to use politics to control sports. (Andrew D.)
Your focus must always remain on your commitment to the delivery of your role and function as a Sport Manager/ Administrator. This should help you to avoid the trap of politics. (Catherine F.)
10. There is always room for improvement
Obviously I am not saying with this article that you should organize your local sport event as the Olympics! It would be (almost) impossible to organize a local sports event with such an impact, funding and exposure.
I've noticed some flaws in the Olympics, so there will always be room for improvement….in any sport event.
I therefore want to conclude this article with asking you to always self-criticize your work and projects, and if possible also evaluate your events so that you are aware of the way your audience and athletes perceived the event.
Your comments below in the box are appreciated